Foto ansehen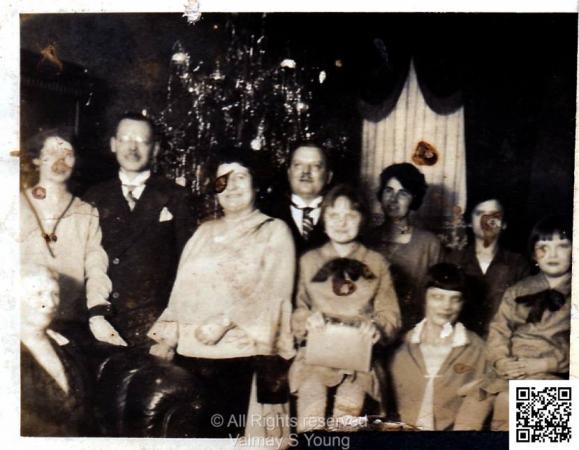 Every Christmas Gustav, Elsa and Siegfreid Kuhlmey would have a photograph taken and send it to their brother Wolfram in India. Unfortunately they aren't dated, but all the ones I have are in an album of photos from the 1930's.
Veröffentlichungsdatum: 31.12.14
Hinzugefügt von:
Valmay
Maße: 829 x 644 Pixel
Dateigröße: 72.36kB
Kommentare: 4
Bewertung: Keine
Anzahl der Betrachtungen: 25037
Kommentar schreiben
Bitte logge dich ein, um ein Kommentar zu verfassen.
Bewertungen
Bitte logge dich ein, um eine Bewertung abzugeben.
---
Es wurden noch keine Bewertungen abgegeben.